Give your video interview a professional touch so it's polished and ready to present to the world with our video editing services.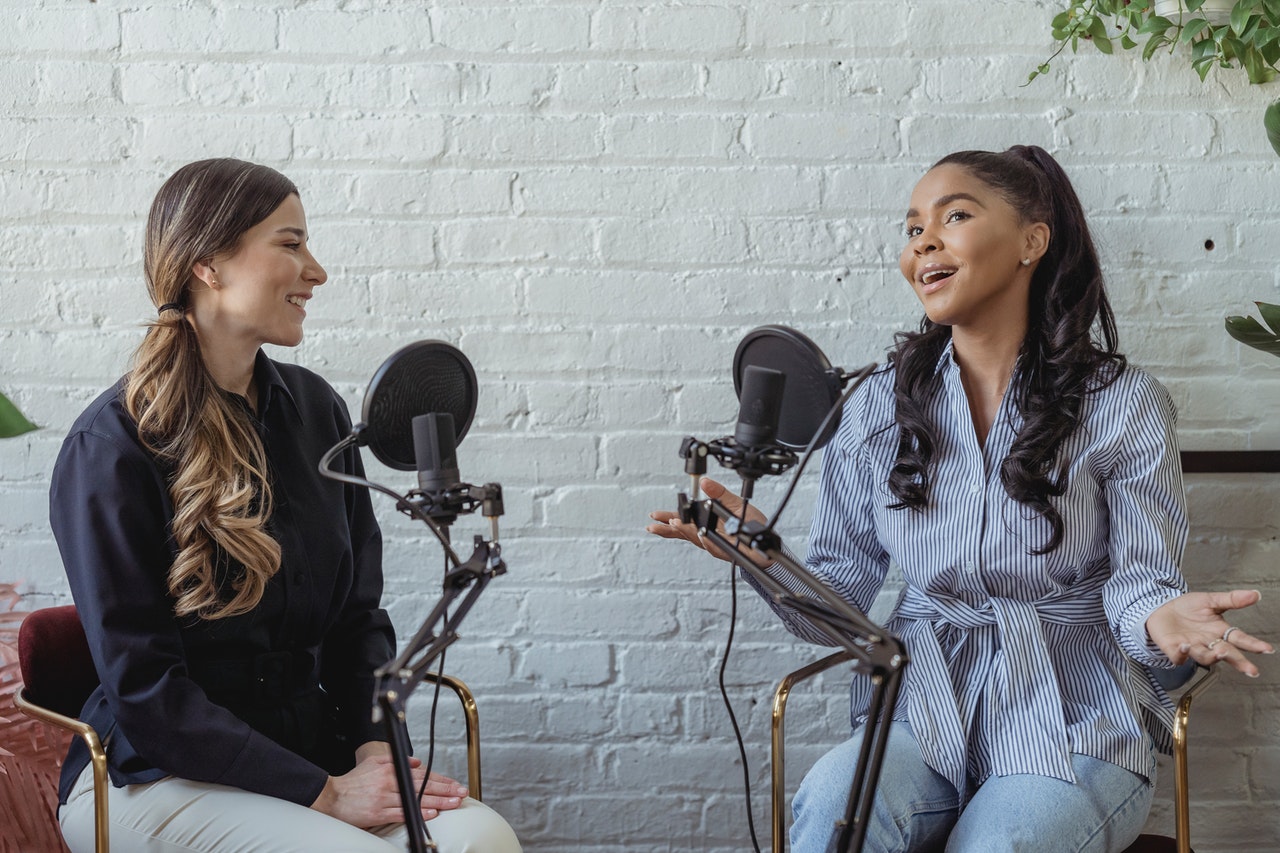 Standard Video Podcast
for basic online interviews
Video Quality Adjustments
(Coloring, Brightness, Sharping, etc.)

Sound Quality Adjustments
(Compression, Noise Reduction, Equalization)
Premium Video Podcast
for professionally branded interviews
Layout Customized To Match Your Brand

Custom Intro and Outro with Motion Graphics

Custom Thumbnail Design for Youtube

Includes 1 music track from our library*
We take your raw video files recorded from video conferencing software (such as Zoom or Squadcast) or even your phone, and created a branded experience for your viewers.
This includes embedding your company logo, a color background to match your company's style guide, and other graphic elements such as an intro screen, name banners, a closing screen,  and creating a preview image for Youtube.  
Sound Quality Enhancements
Sometimes audio from your video is recorded in less than ideal circumstances. Don't worry, we got you covered! We can process your audio with noise reduction to minimize or remove background noises, such as the hum of a computer, noise from traffic or the rumble of an air conditioning vent.
We equalize your audio as needed to boost or cut any unpleasant sounding high or low frequencies. 
Additionally, we add compression to give a consistent level of speaking volume of each individual and the group collectively.
Finally, we add mastering to shape the overall sound quality and give it a professional shine.
We combine your dialog with your theme music, as well as any intro, outro, or ad breaks you may have previously recorded. 
Additionally, we can follow your specific instructions on transition or any needed audio beds to enhance the mood of certain moments of your podcast.